6 Benefits of Clear Aligners - The Spark Advantage
Technology has advanced by leaps and bounds in many areas. When it comes to orthodontics, however, people still think of the traditional treatment with metal braces. This is understandable as traditional braces are probably what most people have seen or used. However, when it comes to fixing imperfect smiles, clear aligners offer numerous advantages over regular braces. Although the following list is not exhaustive, it will provide you with some insight into why more and more people are choosing clear aligners over traditional braces.
Almost Invisible 

Being virtually invisible, clear aligners offer a much more aesthetic result because there are no obvious metal components on the teeth. This makes it easier for patients to wear them around other people, or even during their daily activities.
Removable 

Another key benefit of clear aligners is their removable feature. Because patients can remove their aligners before meals and snacks, there is no restriction on what they can eat during treatment. They can eat anything they like without worrying about breaking wires or dislodging brackets.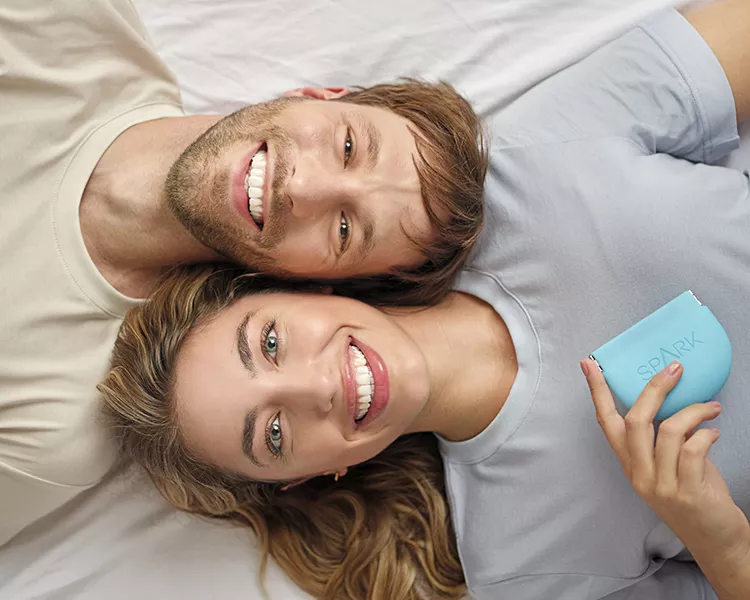 Comfortable 

Patients report that traditional braces can be uncomfortable1, even painful at times. They can even cause gum irritation, mouth sores and tooth decay.2 Another one of the advantages of clear aligners over metal braces is that they are more comfortable to wear, making the treatment process much more pleasant.

There are no metal wires or brackets involved with clear aligners which can irritate your mouth; instead, a series of transparent plastic trays is used to gradually shift teeth into place over time. You'll wear each set of aligners for about two weeks before switching to the next one. Bite changes throughout the course of treatment may result in temporary discomfort.3
Convenient 

If you've ever had braces, you know how much time they can take up in the dental office. You'll have to make regular visits to tighten the metal brackets on your teeth. The advantage of clear aligners is that your appointments every one to two weeks to change your alignment trays are fuss-free, because you get customized aligners. The visits you do make are usually for real-time checks on your smile. 

In addition to convenience as a benefit, this makes clear aligner treatment an excellent choice for busy professionals who want to keep their smiles looking great without disrupting their daily routines.
Better Oral Hygiene 

When you wear traditional braces, you're restricted from brushing and flossing effectively. One of the biggest advantages with clear aligners is there are no metal brackets or wires involved, so people can brush and floss normally with no extra effort. This can protect teeth from cavities during treatment and reduce the risk of gum disease as well.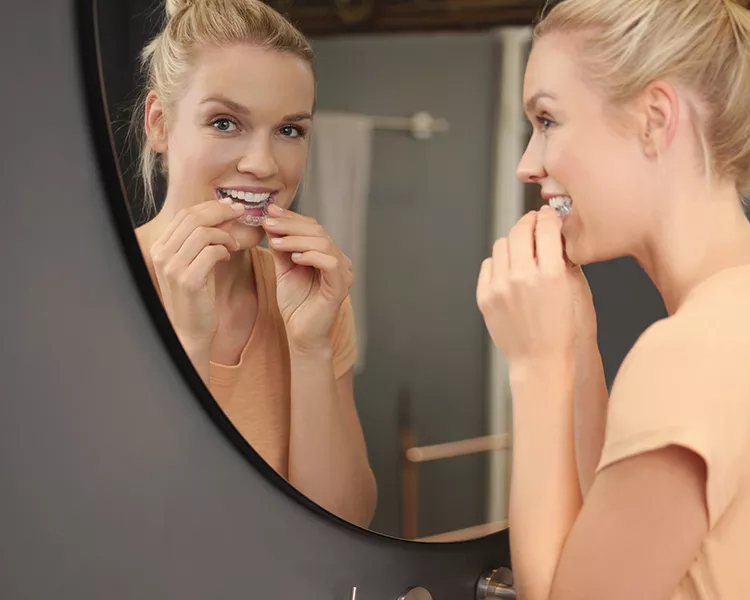 Potentially Faster Treatment 

This type of treatment can be faster than traditional braces4 because it only requires wearing one set of clear aligners at a time. The treatment's duration will vary depending on your specific needs. A quicker treatment is one of the potential benefits of clear aligners because you don't have to wait for your teeth to move with each new set of aligners. 

Clear aligners are an excellent alternative to traditional metal braces for a number of reasons. They're convenient and can be removed with ease, making it easier to live a normal life without disrupting your daily routine. They're also discreet, so you won't have to worry about metal brackets drawing unwanted attention. 

An effective orthodontic treatment plan for teeth straightening is vital for a healthy smile and wholesome oral health. Spark Aligners can do this for you. Don't take our word for it; look at our successful cases. 

Spark Aligners are made with TruGEN™, the latest innovation in clear aligner material, and are designed for more efficient and effective tooth movement compared to the leading aligner brand.* 

There is nothing to lose by taking a look at the advantages of clear aligners as an alternative to traditional braces. If you're thinking about going through the motions of orthodontic treatment, consult a qualified Spark provider near you to learn if your case is suitable for clear aligners.